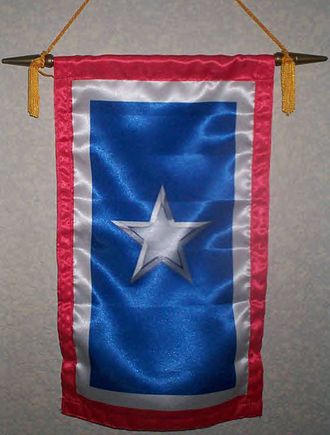 The Senate recently adopted Senate Resolution 334 introduced by Senator Randy Vulakovich designating May 1, 2018, as "Silver Star Families of America Day" in Pennsylvania.
"The Silver Star Families of America was formed in 2005 to make sure we remember the sacrifice of our wounded warriors by giving out thousands of Silver Star banners and flags to the wounded and their families," said Senator Vulakovich, who serves as Chairman of the Senate Veterans Affairs & Emergency Preparedness Committee. "The Silver Star Families of America's mission is to ensure that every time someone sees a Silver Star banner or flag they remember, honor and thank those who have sacrificed for our state and country."
All military personnel who were wounded by enemy action, friendly fire, or contracted a serious illness while serving in a war zone are eligible to receive the Silver Star banner and flag. More information about the organization and how to support its important mission is available at: www.silverstarfamilies.org.
Contact:
Nate Silcox (717) 787-6538